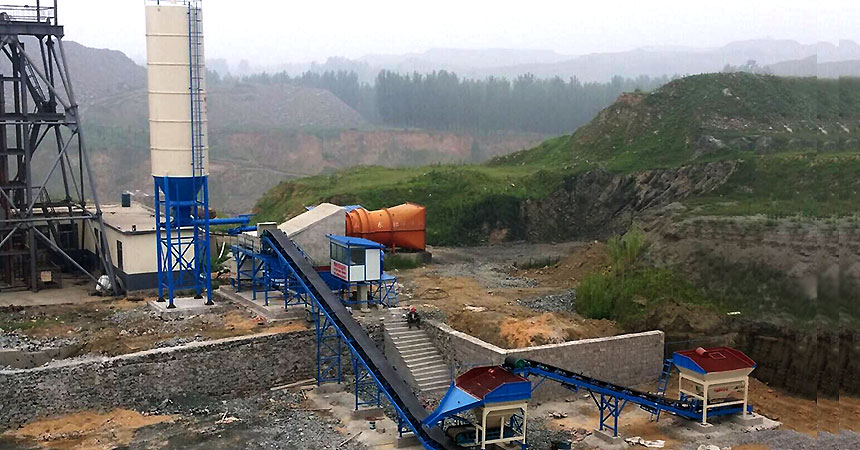 INTRODUCTION
The modular stabilized soil mixing plant equipped with the industrial micro-programmed system has various advantages like even mixing, high productivity, multiple gradation, high modularization as well as easy installation, debugging and maintenance. This equipment is widely applicable to the construction of foundations of all kinds of high-grade roads, airports and so on.
Solution
1. The universal modular design makes installation easy and reposition speedy.
2. The double-horizontal-shaft forced mixing produces a strong mixing force and can realize rapid and even mixing.
3. The batch feeder is equipped with press-forming steel plates which are rigid and good-looking.
4. It uses whole sets of high-quality imported electric components made by world-famous suppliers like SCHNEIDER, SIEMENS and OMRON, which are excellent and endurable. There are automatic and manual operating modes for your choice and both are flexible and easy. Double operation of computer and control table are realized with much convenience and reliability. The double operating mode through computer and control board is easy and reliable.
5. Abnormal working conditions and breakdowns can be automatically detected and indicated through words, sound, light and warning, which makes it easy to find and fix them.