Product categories : Concrete pump
Capacity : 40 Cubic meters per hour
Main Equipments : JZR500 one unit, concrete pump one unit
Application City : Binangonan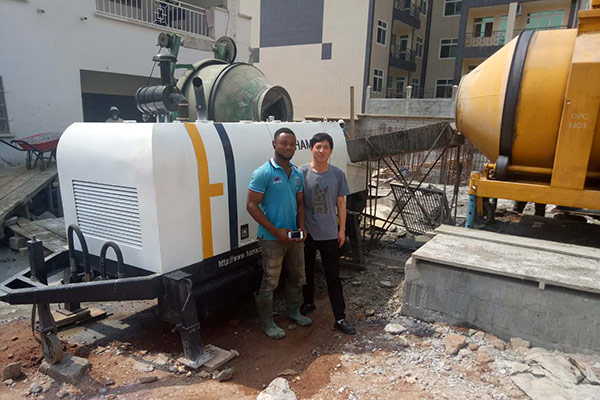 This client is a construction company. They want to produce the concrete at site and pump it to the building directly.
We recommended him one unit of JZR500 diesel concrete mixer, one unit of DHBT40 diesel concrete pump. After mixed by the JZR500, the concrete will be discharged into the DHBT40 concrete pump directly, it saves the time to transit the concrete. And then the concrete is pumped to the building directly.

This ways makes the efficiency higher. In the past time, they lifted the concrete to the high building by a hoister. It is slow and too many workers used. But now, our solution solved their problem perfectly.