Product categories : Self-loading Concrete Mixer
Capacity : 3.5m3
Main Equipments : HMC350 Self-loading Concrete Mixer
Application City : Manila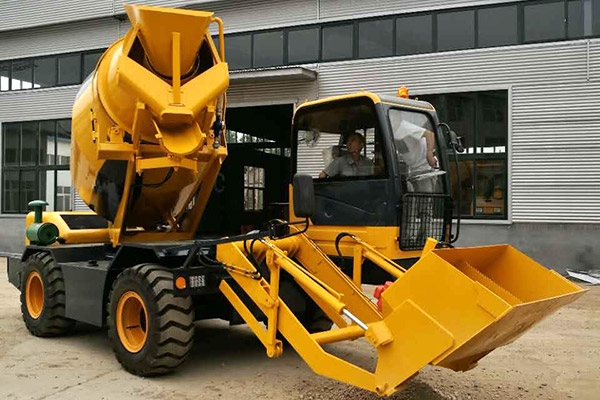 HMC350 Self-loading Concrete Mixer is a mini-mobile concrete batching plant, its capacity Of one Batch is 3.5m3, it owns all the functions of concrete batching plant, loading, weighing, pumping, mixing, travel, discharge and washing. It can produce concrete independently and efficiently in remote areas.

Drum geometric volume is 4.8 m3. Concrete drum output:3.5m3, Double mixing screws. Drum rotation by hydraulic motor and planetary reducers. Mixing and discharging speed dependends on the speed of diesel engine. Discharging by reversing drum. The mixing unit is slewing hydraulically through 270° for discharging on the four sides of the vehicle.

It is easy to operate and cost efficient to produce and distribute fresh concrete for mining, industrial complexes, shopping plazas, office buildings, warehouses, and residential homes for applications such as footings, poured foundations, floors, sidewalks, driveways, curbs, patios, pools, etc.