Product categories : concrete batching plant
Capacity : 120 Cubic meters per hour
Main Equipments : batching machine, complete full set of concrete batching plant, cement silo, screw conveyor;
Application City : Quezon City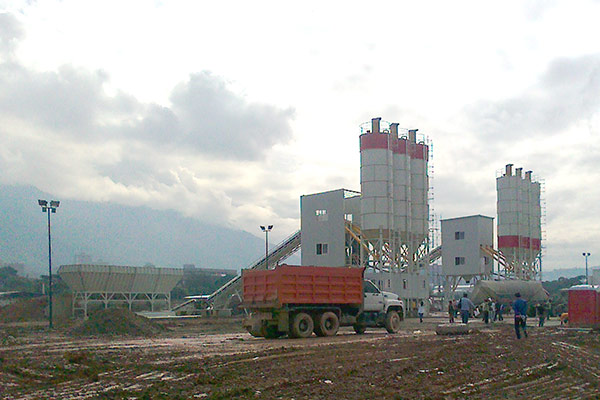 Client's belong to a big group company, concrete business is not their main area, but they have a huge demand for their own use, so they decided to set up their own batching plant. Two plants both in the desert area, but far away from each other, in this areas it usually takes several hours to reach the destination.

After communicating with us about the capacity and other, we recommended him HZS120 fixed concrete batching plant, this plant adopts SICOMA concrete mixer and all standard concrete batching plant configuration, and additionally the client asked for 4 sets of silo for each plant, totally full package.

This is a plant is a standard plant equipped with concrete mixer, steel structure, aggregate batching machine, belt conveyor, scales, control system, silos and screw conveyor, the aggregates, sand, additives, water and cement will be discharged into the concrete mixer, after all the material is full of the concrete mixer. The mixer starts to mix, when it is the set time, the ready mix will put into the waiting mixer trucks, then to different working sites.