Product categories : Diesel Engine Concrete pump
Capacity : 40m³/hour
Main Equipments : Concrete pump, hose, pipes.
Application City : Iloilo City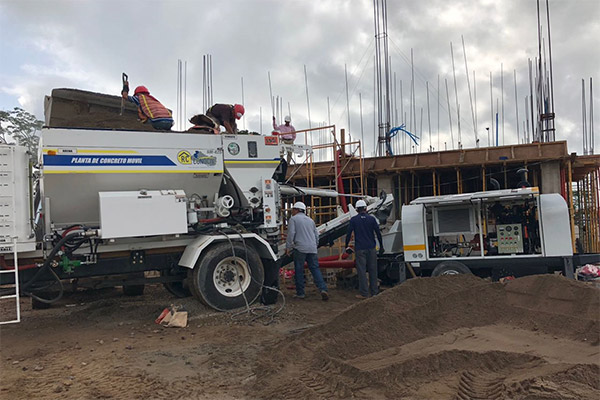 This customer will build some houses on the street, so he used a concrete mixer truck to feed the pump, although the streets are very narrow, the pumps and mixer truck still can work easily everywhere. The customer just park the pump on the street and put pipes to the building that need to be pumped, it really save a lot of space and works.