INTRODUCTION
In some countries, such as Russia, Canada and some countries near to these places. The temperature will be very low in the winter, and winter here will be longer than other countries. But if the concrete batching plant required to produce the concrete at lower ambient temperature, it will be a big problem for the concrete batching plant of common design. Under this background, HAMAC design the concrete batching plant with heating system for the clients from cold region.
Solution
1. For the aggregate batching machine, there will be water tube for hot water installed in the storage bin for aggregate. Hot water will pass into the water tube from inlet tube and back to boiler from outlet tube. The flow of hot water will be controlled by the inlet valve and outlet valve. The temperature of the aggregate and sand will be controlled at approximate 70 centi-degree via controlling the hot water flow. Meanwhile, we can add the automatic cover for the storage bin to keep the right temperature and keep away from snow in the winter. There will be temperature sensors and moisture sensors equipped on the discharge door to detect the temperature and moisture;

2. For the concrete mixer, there will be surrounding heating radiators equipped to prevent the temperature down when the concrete is being produced. In the winter, the clients shall prepare the hot water approximate 80 centi-degree which will be used to added into concrete mixer;

3. For the complete plant, we use the insulation board to keep all the system inside so that the concrete production is in a closed warm work condition.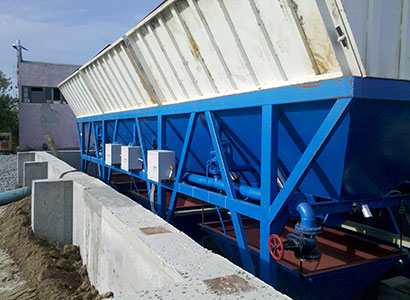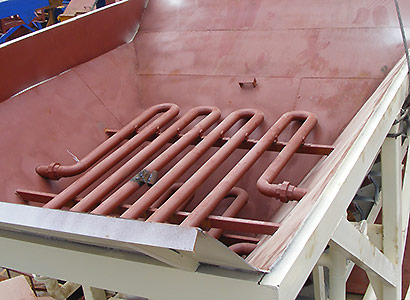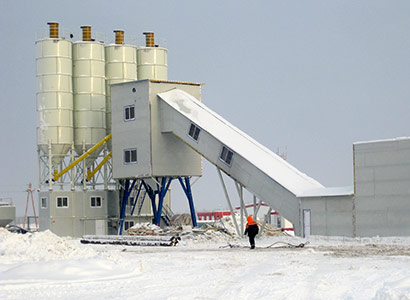 For detailed information and solution, please contact us and consult our professional engineers.