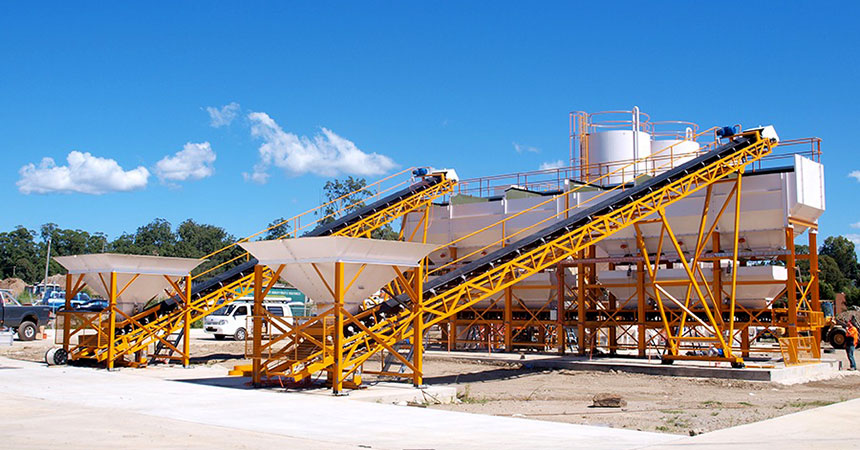 INTRODUCTION
HAMAC Concrete batching plant without mixer is specially designed for vast and sparsely populated areas. Because of the properties of concrete , people use concrete mixer truck to mix all materials instead of concrete mixer.
Solution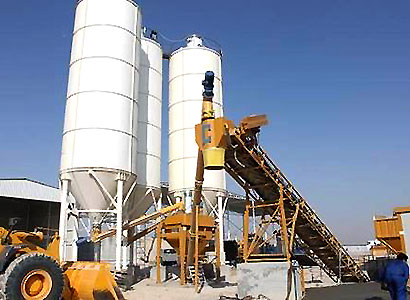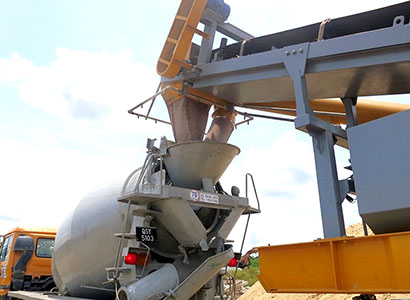 All aggregates are fed into the aggregate batching machine by loader and weighed in the weighing hopper or on the weighing belt. Then they are transported to a belt conveyor and sent into the concrete mixer truck by belt conveyor.

After all materials are weighed and fed into the concrete mixer truck, The truck can leave for the destination. The tank of mixer truck is rotating all the way.

Features
1. Without concrete mixer, low investment high return, save time and electricity.
2. Very suitable for vast and sparsely populated area.
3. Computer controlled the whole production process can be displayed vividly on the screen.
4. Continuous high efficient belt feeding system.
SPECIFICATION
Model
HZS25
HZS35
HZS50
HZS60
HZS90
Capacity (m3/h)
25
35
50
60
90
Aggregate batcher
PLD1200
PLD1200
PLD1600
PLD1600
PLD2400
Discharge height (m)
3.8
3.8
3.8
3.8
3.8
Cycle time (s)
60
60
60
60
60
Weighing accuracy
Aggregate
±2%
±2%
±2%
±2%
±2%
Cement
±1%
±1%
±1%
±1%
±1%
Water
±1%
±1%
±1%
±1%
±1%
Additive
±2%
±2%
±2%
±2%
±2%