Product categories : Concrete Dosing Plant
Capacity : 35 Cubic meters per hour
Main Equipments : Aggregate batcher, weighing system for water, cement and additive; control system, cement silo, screw conveyor and accessories;
Application City : Bargory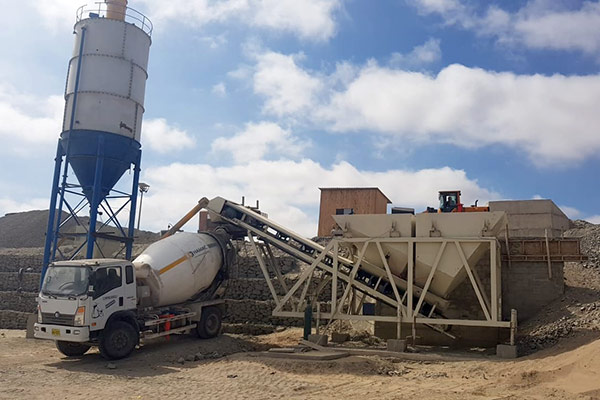 Client's working site is in the desert area, in this areas it usually takes several hours to reach the destination.
The client want to move the dosing plant between different working sites. And he wants to invest not too much on the machines.

After communicating with us, we recommended him the dry type concrete dosing plant, this plant adopts concrete mixer truck to mix all materials and produce various types of concrete instead of using concrete mixer.
This is a production line which only is equipped with aggregates batching machine, water weighing system, cement weighing system and additive weighing system. The dry aggregates, sand and cement will be discharged into the concrete transit mixer truck directly, and the water and additive is fed into the drum also. After all the material is full of the concrete mixer truck. The mixer truck will leave to the working sites. The concrete will be mixed on the way to working sites.