The concrete mixer is used to produce the concrete. There are several different types of concrete mixer. Let us explain them one by one.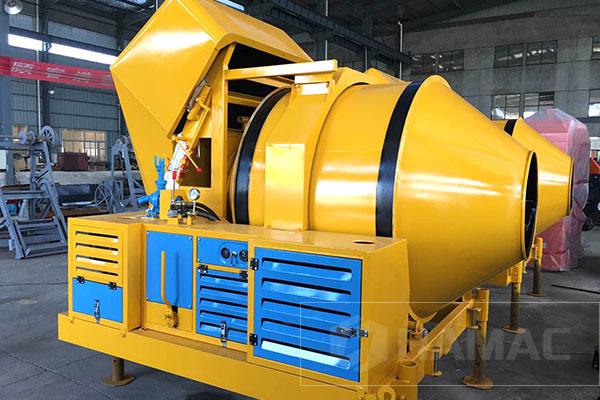 1. Twin shaft concrete mixer, this is the most popular one in the world. It is being widely used for the concrete batching plant in different countries. For this type forced concrete mixers, we are providing our client with JS series concrete mixer, this is our own brand; SICOMA concrete mixer, this is widely used in the concrete batching plant also. Its price is higher than our own JS series concrete mixer; HTS series European Tech. twin shafts concrete mixer, for this series, its motor is on the top of concrete mixer;
2. Planetary concrete mixer, which is widely used for the semi-dry concrete and fiber concrete. It is more suitable for the precast parts, hollow blocks, bridges etc.
3. JZ series reversing drum concrete mixer. This is a traditional concrete mixer which suitable for the small projects which is without strict quality requirement for the concrete. For this series, we have two types. Electric type and diesel engine type (JZR350 and JZR500). The diesel engine concrete mixer can be used everywhere. It is very suitable for some working sites where without electricity.
If you have requirement for the concrete mixer, please contact our sales. They will give you a professional reply