The cement silos is used to store the bulk cement which is from the bulk cement tank or the horizontal pneumatic cement feeder. It is also can be used to store corn, wheat and fly ash etc. It is equipped with level indicator to show the level and quantity of cement. It is also equipped with air cushion to prevent the cement from caking.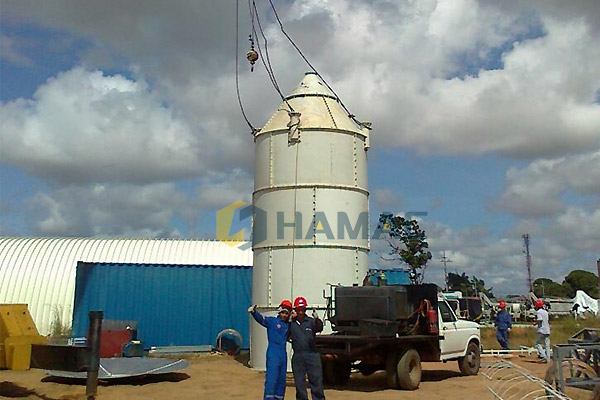 For the medium and big volume cement silo, it is too big to be transported. So, we designed the bolted type cement silo. It is easily to be put into the container, be transported in different working sites.
We will provide you with SILOTOP dust filter, level indicators, air cushions, safety valve, butterfly valve, air control box, rubber seals, glue, nuts, bolts and the cement silo body which is divided into many pieces. The brand of the accessories is WAM which is an international company who is professional on this.
When you assemble the cement silo, you have to connect the different steel body by bolts and nuts. The rubber seal and glue will be used between the two pieces steel body.
We supply the bolted type cement silo from 50 tons to 2000 tons. If you are interested in it, please contact our sales.