What issues need to be paid attention to in the use of portable batching plant? The operators should treat safety problems in production seriously. In addition to follow the safety regulations strictly, operators also need to combine the working characteristics of portable batching plant. There are some points we need to follow.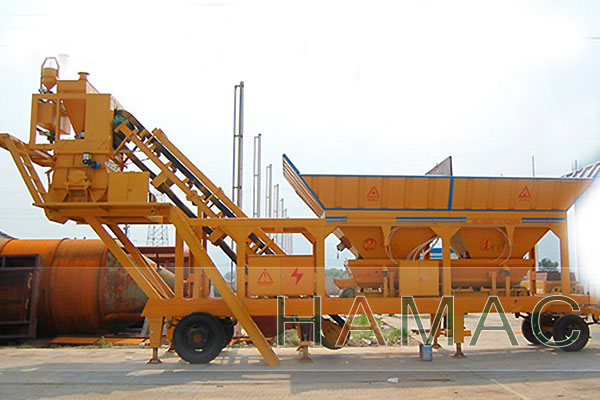 Before work, check the wheel in cracks carefully, if there is abnormal sound when tapped with a wooden pine. Make sure the fixed wheel nuts are tightened. After the identification of such problems, after two minutes idling test, the machine can be put into production. In the production of portable batching plant, pay attention to the operation power, or it will cause damage to the wheel and machine easily. After the work is completed, put the operation handle on the "neutral" position, in order to avoid sudden movements and accidents. When replacing the wheel, the staff should examine it carefully, but he also needs to balance the wheel by using a magnetic chuck. The reversing block must be adjusted to the stopper position, in order to avoid accidents caused by various parts of the concrete mixing machine.
Many portable batching plant companies have an estimate of the service time of portable batching plant. They will consider upgrading their equipment in a period of time. Machine has service life like all life. The replacement is normal laws of nature. Some machines only need to change worn parts, but some serious aging machinery and equipment need to be replaced the whole machine. So what is the high productivity concrete mixer's using life? It depends on the use condition and daily maintenance of users. The basic thing we should do: the portable batching plant should have certain fixed personnel custody when working. We can train these staffs, so that they are familiar with the performance and operating procedures of portable batching plant. Then, we can formulate certain security system maintenance. After a period of using, replace the wearing parts and clean the mixing machine. This can extend the service life of the mixing equipment.